Peter Cotton Tail's Free Easter Music Downloads - Midi,MP3,Ringtone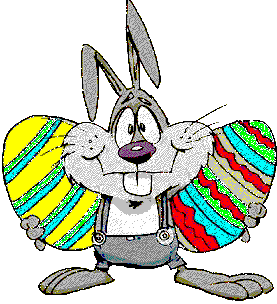 Peter Cotton Tail's Theme

Peeps Happy Easter Tune

Old Time Easter Song

Funny Bunny Easter Tune

Ten Little Bunnies Tune

Bunny Easter Parade Song

"Right click on link to download music"
"Choose save target as" and "Save to Desktop"

Peter Cotton Tail Song - Free Ringtone Download (161 KB) (.MP3)"
PC Ringtone Music Download Instructions-Right Click Mouse - Choose Save Target as.
Chrome Browser Mobile Download Instructions-Touch link,Hold Down Play Button & Save
Easter Treat Gifts at See's Candies

Shop Easter Treats at See's Candies!

Rocky Road Egg
(9.5 oz.)
Pack a box of your favorite candy with See's Candies Custom Mixes!
Walmart Easter Sale Specials & Clearance/Rollbacks + Free Shipping Deals

Get Ready for Easter with Great Savings at Walmart.com!
Walmart Clearance/Rollbacks Sale Specials + Free Shipping Deals - Walmart.com - Homepage

Save on Clearance at Walmart.com!
Clearance Electronics at Walmart.com!
Get Free Shipping on Orders of $50 or More at Walmart.com!
Easter Bunny Doobie Doo Free Music Downloads

Easter Bunny Doobie Doo Free Music Downloads
See's Candy-Fannie May Chocolates-Mrs Fields Cookies Online Specials

See's Candy-Fannie May Chocolates-Mrs Fields Cookies - Online Specials

Visit Easter Bunny's Free Midi Music Downloads

Clothing Department Online Cyber Sale Specials

Nabster Midi Jukebox Free Music Downloads


Clothing Sale

Shoes

Jewelry

Cosmetics

Baby Gear

Sports

Electronics Sale

Cameras

Laptop Computers

Tablet PCs

Office Tec

Toy Sale

Video Games

Movies

MP3 Downloads

Books

Software

Gift Shops

Candy Store

Garden

Pet Shops

Automotive
Planet Mall Privacy Disclosure Statement
Peter Cotton Tail's Free Easter Music Downloads - Midi,MP3,Ringtone